24-Sep-2012
By Narayan
Price: 9,03,800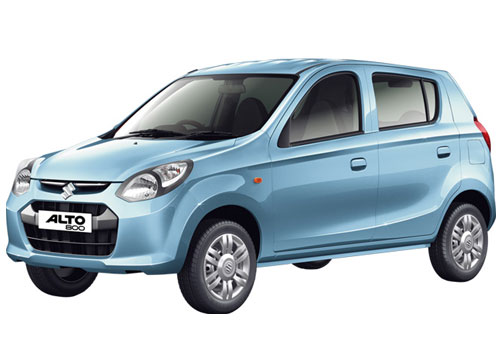 Maruti Alto 800 should be launched in diesel version
Pros : Low price, better looks than 800 and Alto
Cons : Lack of diesel option
I am an LIC agent and I currently have a Maruti 800 old model, I got to know about Maruti 800's replacement, Maruti Alto 800 just a few days ago and was curious to know more about this hatchback which is expected to be launched in India during the festive season. I have seen the spy shot images of the hatchback and I think that it looks better than Maruti 800 or even Maruti Alto. Maruti is known for proffering value for money cars for the Indian customers and this time it is coming with yet another 800 cc engine car.

Since I have a Maruti 800 therefore I can tell that it is an absolutely fantastic car, though it is a bit old and due to the compliance of BSIV emission, it has been phased out by the Indo-Japanese auto maker that is Maruti Suzuki India. My model is also an old one, I actually bought few years ago it was a used car but still I can say that I had a good experience with this car and have absolutely no complaints with it. But with the time changing and fuel prices changing every now and then I feel that Maruti Suzuki India should come up with something lucrative in diesel option for the Indian customers. It has always offered a low priced affordable car for the Indian customers, but looking at the current scenario I think it would be not wise to launch this new car only in petrol version and not in diesel version. Also Maruti Alto 800 will have a great responsibility on its shoulders as it is going to be a replacement of Maruti 800, a very successful model from Maruti India.

I just hope that Maruti Alto 800 manages to do well in India but I still feel that lack of diesel version will pinch the car maker as Alto which is another entry level hatchback from Maruti Suzuki India is suffering low sales which were once known as the highest selling hatchback in India. Alto is also not offered in diesel version and hence is suffering through low sales so I think that this could happen with Alto 800 also, therefore the company should think in this matter seriously.